Planning a Bachelorette Party for a Bride who is not into getting intoxicated? Well, there are always other ways to have fun and create unforgettable memories!
---
SPA DAY!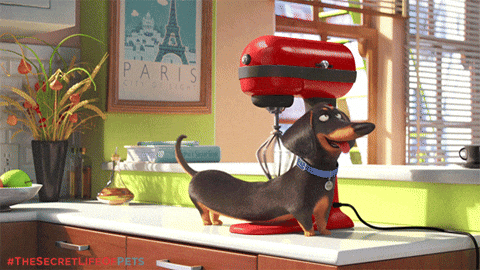 Who would say No to a relaxing day? Pamper yourselves with Manicures, Pedicures, Hair Appointments, and Massages! With a cup of champagne and a chocolate coated strawberry, this simple bliss can take the stress off not only the Bride but the bridesmaid too! A sure way to get everyone prep up for the big day! No more last minute rush to the salon to fix that lion mane!
---
Disney World!
How about spending a magical day at the amusement park? Relive your youth days with the crazy roller coasters! Go silly with the ladies and scream your lungs out to take your mind off the big day! Plenty of opportunities for a crazy photo that you would look back and laugh forever.
---
Road Trip!
Gather the girls and pick a place you have never been to! The Beach, The City, The Historic – the options are endless! Just make sure everyone remembers their passport! Not to forget that old school playlist that you could blast in the car! Sing and film your own version of Carpool Karaoke! Well, why not right?
---
Tea Party
A Bachelorette tea party is a great option for the bride who wishes to have a low-key celebratory day! The closest bride tribe and the bride herself could relax, sip some tea and maybe leak some gossips! Well, you could check out our FREE downloadable games for your tea party! [Click here]
---
Glamping
For the Pocahontas bride who loves the outdoors and chipping birds! Get everyone together for a luxe weekend! Book a decked-out cabin in the woods or even a chalet in the mountains! Enjoy nature's charm!
---
THE ONE Full Set of
Bachelorette Party Decorations!
THE ONE Full Set of Bachelorette Party Decorations!
From a Dazzling Holographic Photo Booth Backdrop to Confetti Balloons,
Large Diamond Ring & Champagne Bottle Foil Balloons to Banner & Tattoos!
All you need to have the perfect unforgettable day!
Full Decór Set Includes:

– Iridescent PhotoBooth Fringe Backdrop
– 1 Bride-to-be Golden Banner
– 1 Bride-to-be Sash
– 1 Two Tiered Satin edge Veil with Comb
– 1 Diamond Ring Foil Balloon
– 1 Champagne Bottle Foil Balloon

– 4 Burgundy Latex Balloon
– 4 Dusty Pink Latex Balloon
– 4 Rose Gold Confetti Balloon
– 2 Bride Gold Tattaoo
– 10 Bride Tribe Gold Tattoo
– 1 Straw for Foil Balloon inflation
Instructions
Little Tips & Tricks to set up everything with ease!